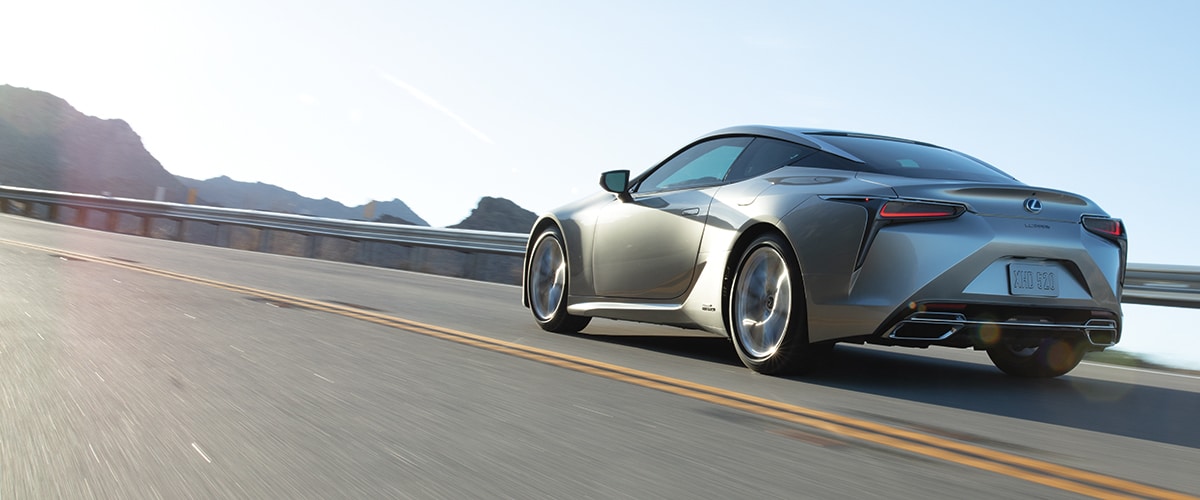 Lexus LC
Exterior Features
Exterior Design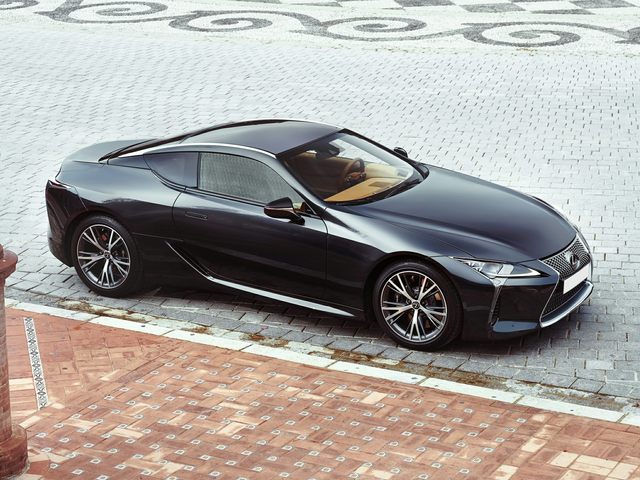 A Perfected Luxury Coupe
The 2019 Lexus LC 500 has a striking design that makes heads turn everywhere it goes. The aerodynamic profile makes for an agile driving experience and minimal wind noise. Elegant lines flow from the hood to the back of the LC 500 for a stunning appearance. The broad stance and menacing, broad shoulders reflect the LC 500's dynamic performance.
LED Headlights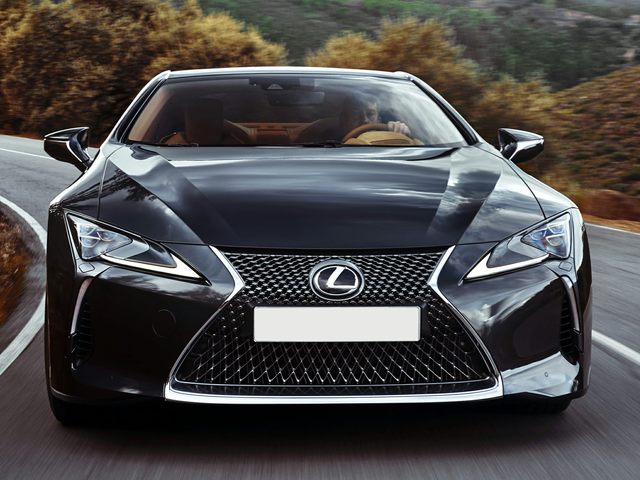 Premium Triple Beam LED Headlights
For both optimized clarity and style, the new LC 500 comes with triple-projector ultra-compact LED headlights. These lights are among the thinnest in the industry and half the size of a traditional lamp. The polaric ellipsoid system combines with the daytime running lights and LED cornering lights for a style that is unmistakably Lexus.
Rear Taillights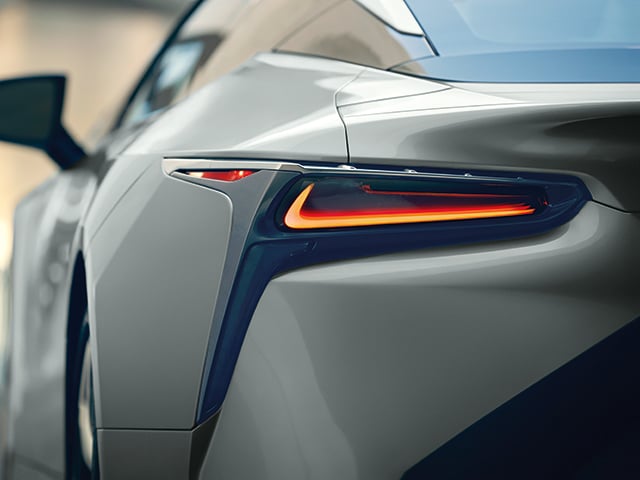 Dimensional Rear Combination Taillights
When Lexus designed these taillights, they were inspired by the dramatic glow of a jet's afterburners. By using the infinity mirror principle, an endless dimensional motif is illuminated when the lights are on and a sleek gray when off. With eighty LEDs on either side, the LC 500 as even illumination with impressive depth and no visible grain.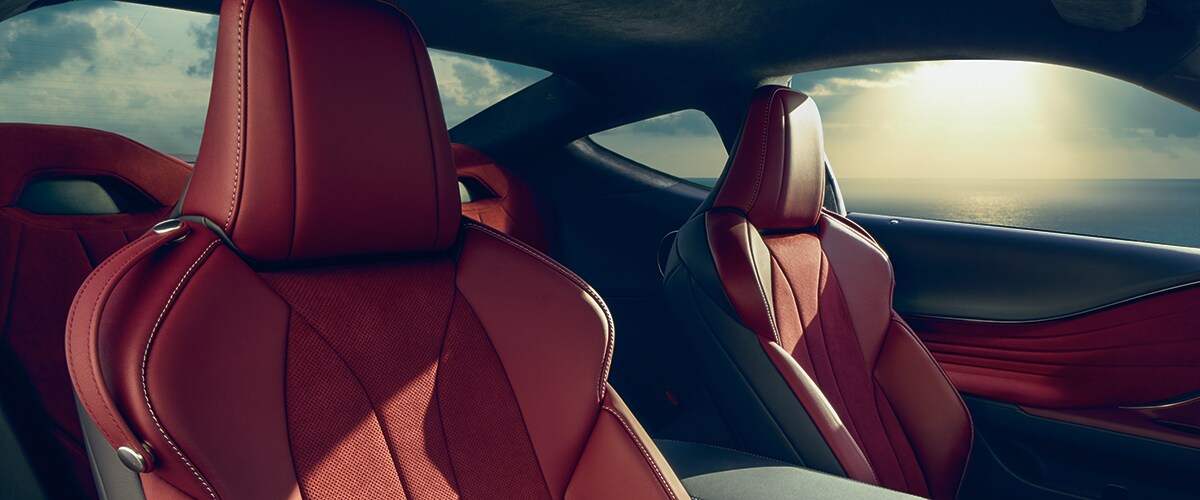 Lexus Lc
Interior Features
Center Console Display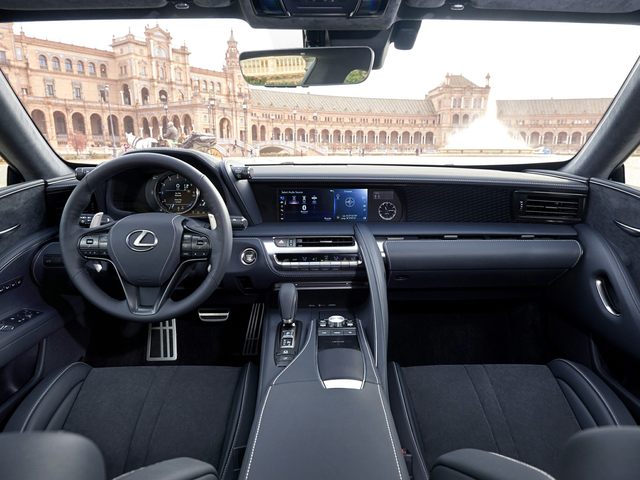 Cutting-Edge Technology and Easy Access
The new LC 500 offers an impressive 10.3-inch high-resolution split-screen display. With this large screen, you can simultaneously access multimedia features as well as climate controls. The size of the display makes it easy to read relevant information and navigate, reducing the amount of time you spend trying to understand what is being shown. The multimedia system offers a minimal learning curve and an intuitive interface.
Smartphone Integration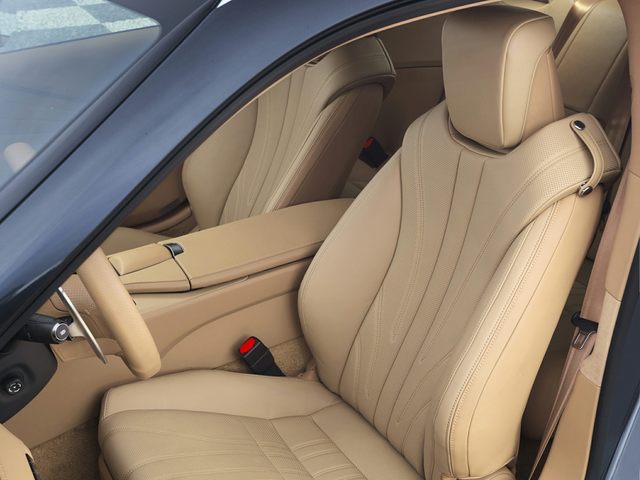 A New Level of Convenience and Entertainment
The LC 500 comes with Apple CarPlay® smartphone integration, allowing you to access key features of your phone through the multimedia system. Apple CarPlay® allows you to make phone calls, send messages, and get directions all through Siri® as well as granting access to your favorite apps like Waze, Spotify®, and Apple Audiobooks™.