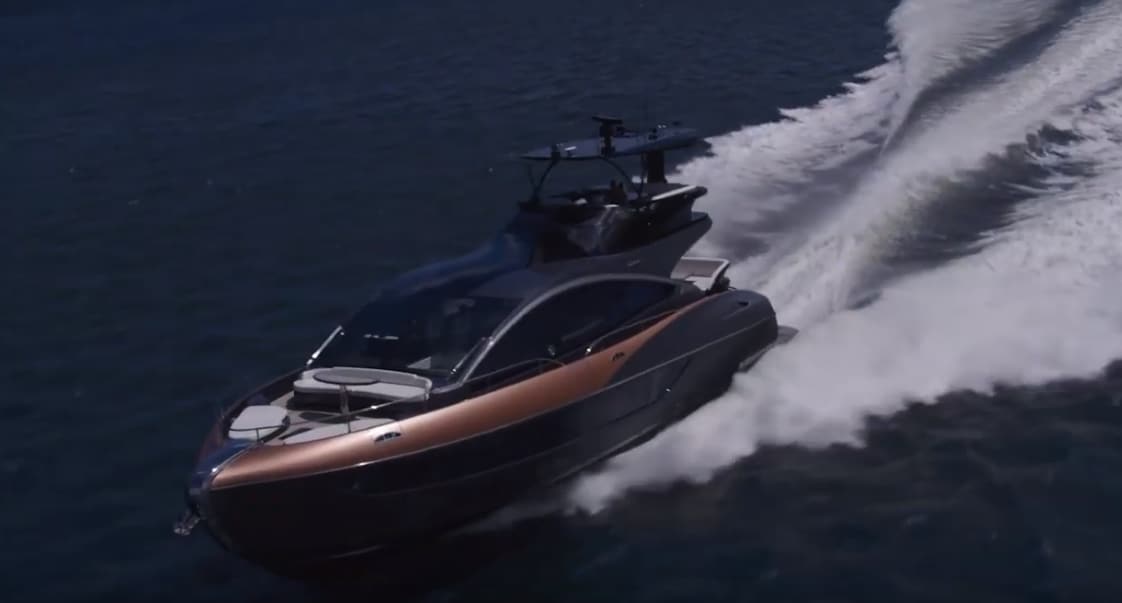 ?In search of a luxury yacht from a car brand you know and trust? Look no further than the impressive Lexus LY 650: the first 65-foot luxury yacht from the brand which joins three other vehicles in a new lineup for 2020. Learn more about this exciting new opportunity for seafaring explorers in the Newburgh area.
Taking a Design Cue from Automotive Excellence
While Lexus has long been known to design gorgeous cars and SUVs that capitalize on dynamic drivetrains, luxurious technology, and innovative interior and exterior styles, they're now departing into the world on water. This 65-foot yacht features those same gorgeous qualities you admire in Lexus vehicle ventures but this time, made for the sea.
Nodding toward two Lexus vehicles in particular that are considered among the most luxurious and stylish of the lineup, the Lexus LY finds its way thanks to the exterior look of the Lexus LC coupe and the Lexus LS saloon. You'll see these design elements in the carbon fiber exterior, for instance.
The designer, Nuvolari Lenard of Venice, has created an interior that expertly blends a sporty, ready-to-move style with lavish fashion that utilizes elegant colors and textures for a unique look. You'll find broad areas of minimalistic white with gloss and matte finishes, along with a unique wood detailing throughout for a sand-and-sun feel that suits any bright day on the water near Chester or Warwick.
Specific Features for Your Convenience
In addition to the gorgeous interior and exterior appearance of the Lexus LY 650, boat lovers will enjoy the generous space accommodations possible on board. Three unique bedrooms with ensuite restrooms allow for six to comfortably sleep on board. Weight considerations allow 15 people to stand atop the Lexus yacht and get a feel for the luxury inside.
In the salon, expect two comfortable captain's chairs and two built-in couches for the whole party to join in on some fun up top. The upstairs also features sweeping ocean views thanks to all-around windows that provide a sweeping sightline that's nearly 360-degrees. Also, find a spacious countertop for food and drinks as well as cabinetry that offer storage and style with a wood finish.
Power and Technology that Make No Compromise
Just like their powerful vehicles, the Lexus LY offers an agile powertrain featuring twin Volvo Penta IPS engines. This configuration allows for each engine to provide up to 1,350-horsepower, which enables this luxury yacht to churn out an impressive speed of up to 31.4-knots.
To top things off, Monroe area boaters can expect to find a long list of additional benefits that mirror what you might find in a vehicle from Lexus. For example, the unique LY-Link technology offers helpful statistics about the boat's performance in real-time. Learn more about your voltage, fuel levels, water levels, and any abnormalities that may be occurring. This keeps you safe and aware, no matter where you dare to travel.
Stop by Lexus of Orange County to Learn More
Interested in getting your hands on the Lexus LY when it makes its debut? Find directions to your local Lexus dealership, not far from Newburgh to get your questions answered and learn more about this impressive innovation from a brand you know and love.
If you simply cannot wait to see what the Lexus LY yacht looks like inside and out, try out the virtual tour to get the inside information about this exciting innovation from Lexus. We're certain you'll be impressed with the Lexus LY as it's one more thrilling addition to the lineup that Lexus is known for: luxury looks and capable features that make life easier.